Information for publishers
Dear colleagues in the publishing industry,
The Covid pandemic has forced changes to many publishers' plans and has transformed the book market. Numerous events and book fairs have been cancelled, and their future is still uncertain. Therefore, if you would like details of our books and rights in individual countries, please contact us direct at the following address:
Download our rights guide here
The Saltamontes Chronicles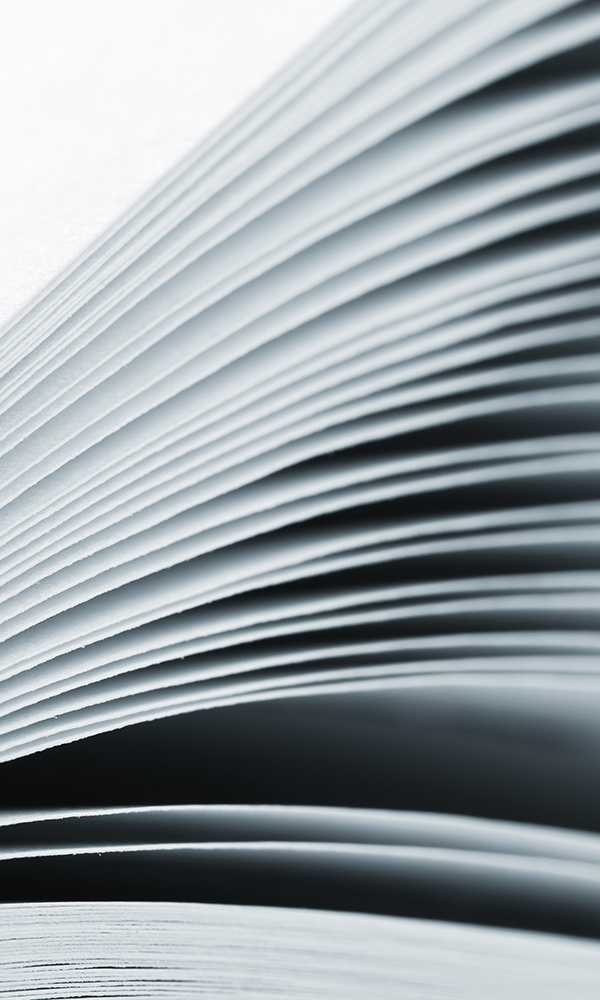 The Saltamontes Chronicles trilogy is a series of adventure stories set mainly in post-war Europe, but with a global and twenty-first century outlook. Over one thousand two hundred pages, its readers go on an optimistic journey where they learn that regardless of other people's origins, or their cultural or religious upbringing, their individual responsibility is to respect them. They're reminded that dividing people into 'us and them', currently politically prevalent, only leads to conflict and war, and the future that young people desire is to feel empathy for others simply as human beings on the planet Earth, which we should all take an interest in caring for.
The action, which takes place between 1945 and 2015, is by turns surprising and moving, but shows that the best way in life is to look for things we have in common and not focus on what divides us. The main characters come from different countries and, through a combination of necessity and their own curiosity travel round Europe, although the stories also take us to ancient Persia and to America. Aspects of magic woven through the series encourage the reader to reflect and draw conclusions from the past and also take a courageous, innovative look at the future. The titular Saltamontes Brotherhood makes it clear that something is very wrong with the world if, despite the great progress made by civilisation, people to this day are still dying violently at the hands of other humans. While there is no explicit discussion of war in the trilogy, the implicit question remains: where is humanity going? The main characters, who have created their own international happy family, are confirmation that someone from another country can be close to us without our having to lose our own identity as a result.
The overall message is that it is worth fighting for our dreams; that succumbing to evil and tyranny is not an option; and that the future of the world depends on us (and on how we bring up our own children).
The Saltamontes Chronicles is not only heartwarming but also full of excitement, and appeals to both young and old alike. It is an adventure story that is both hard to put down and also requires reflection on the future of the planet and its inhabitants. Best of all, it's simply a good read.
The philosophy
of the Saltamontes Chronicles trilogy
Children are the future of our world and our greatest asset.
The rapid development of technology without a similar progression in people's awareness has resulted in short-term thinking, reflected in the current social movements around the world which are fighting for change. People need to understand not only technology but above all themselves.
The Saltamontes Chronicles trilogy rises above divisions, politics and religion and confronts complex issues of our existence, such as dealing with children's sensitivity, fulfilling dreams, the need for intergenerational, intercultural dialogue and the senselessness of war. While aimed at children and adolescents, it is well-loved by many an adult for its universality and broad view of humanity and the planet.
The Saltamontes Chronicles trilogy is available in both Polish and English versions. With 1200 pages over three volumes, it is a response to contemporary needs for interpersonal ties, understanding others, tolerance and personal development.
It can be read on many levels:
Firstly, as an adventure story. With its non-stop action, children just can't put it down;
Secondly, for its Words of Wisdom, which smuggle in the ideas that we can live, work and take care of the planet together independently of what country we come from;
Thirdly, as a broad view of humanity over millennia, understanding that beyond politics, religions and wars, there's something more about us which we've neglected, something we have to fight to truly develop, not only technologically but also mentally.
The hope is that by reading the trilogy, young people can enjoy literature and became open-minded future adults, who care for themselves, their loved ones, other people, animals and the planet.
The trilogy appeals to all ages. It touches on friendship, love, achieving aims, fulfilling dreams, culture, questions of history (the past), of the future and what we can do in the here and now to make things better. How to draw conclusions from history and set our imaginations free to jump off the treadmill of competition and war that humanity has been running on since the dawn of time. Is it at all possible? The trilogy imposes no views on the reader, but provokes them into thinking that they're important and helps them focus on how their lives are extraordinarily valuable.
This "cinematic" adventure book is full of psychological and educational messages. And full of respect.
Each part of the trilogy has illustrations to stimulate young imaginations.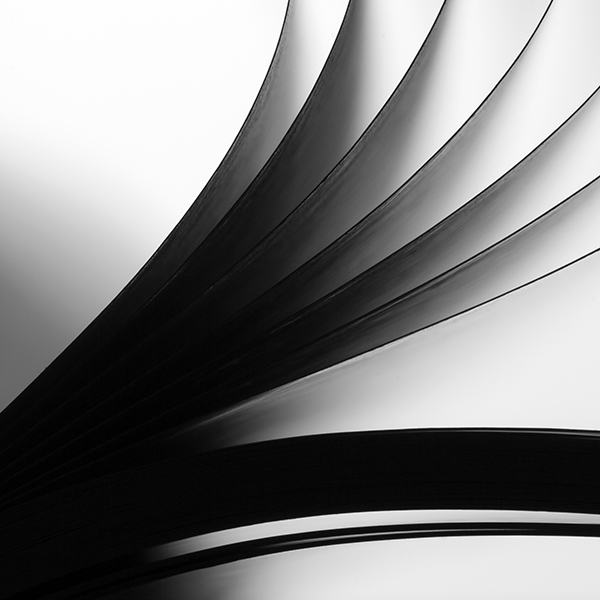 travel; through Europe, the world, life
friendship
love
mystery
the existence of good and evil
positive thinking
plans for the future, making your dreams come true
the joy of big things and big plans
the joy of simple, everyday things
respect for other people, nature and animals
looking after your health and happiness
understanding architecture, art
caring for and raising children
understanding the complexity of life and its cycles: birth / death
curiosity as a way to understanding things
looking at humanity over its millennia of history
magic as the technology of the future.
the meaning of life for every human being
caring about feelings
hobbies and interests
intergenerational understanding
intercultural understanding
a new perspective on history
shared concern for the planet
The Saltamontes Chronicles
Eight-year-old Adam and his best friend Alex don't know what it's like to have a bedtime story read to them. They go to sleep to the sound of gunfire, and are woken by air-raid sirens and bombs exploding as the world outside is slowly destroyed by war. They dream of a quiet life in their own home, surrounded by family, somewhere far away from the chaos and rubble. One day the war ends, but this is only the start of their struggles to find happiness.
With their fates already decided by adults, the boys' only option is to escape the darkness surrounding them. Their journey soon takes an unexpected turn, however, and they find themselves in foreign lands, unable to speak the local languages and at the mercy of total strangers, some of whom are guarding long-held secrets. Who can they trust? And will they ever find a place to call home?
Full of adventure, mystery and excitement, The Saltamontes Chronicles – Escape from Darkness proves that even when the odds are stacked against you, hope always gives you a second chance.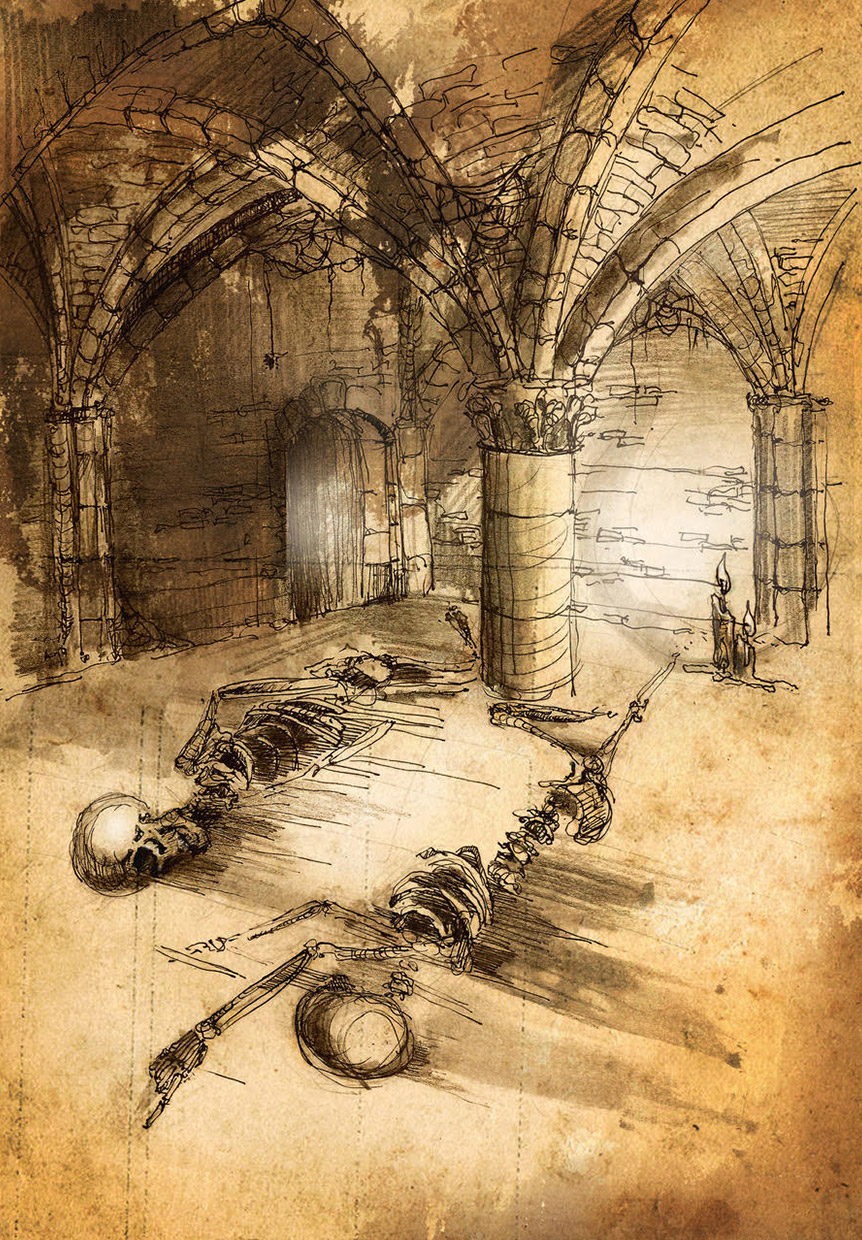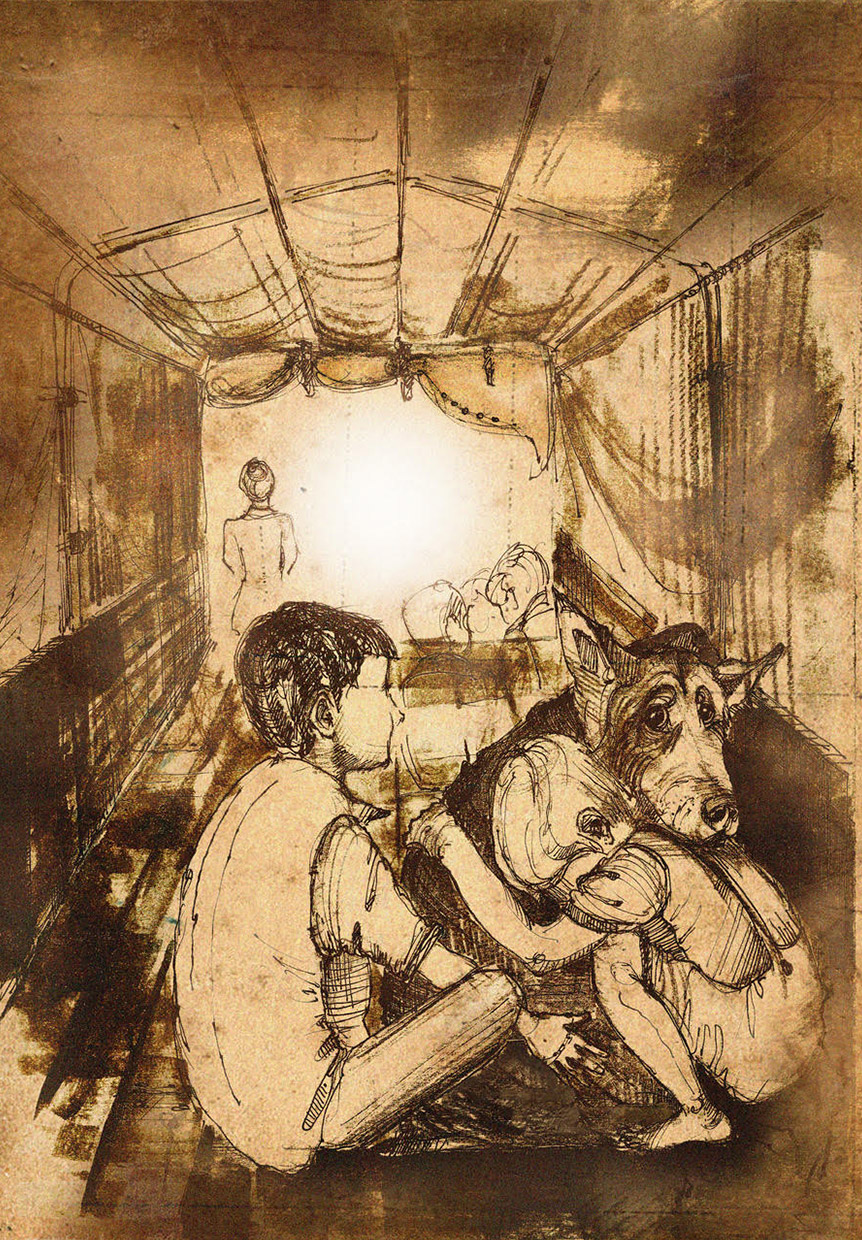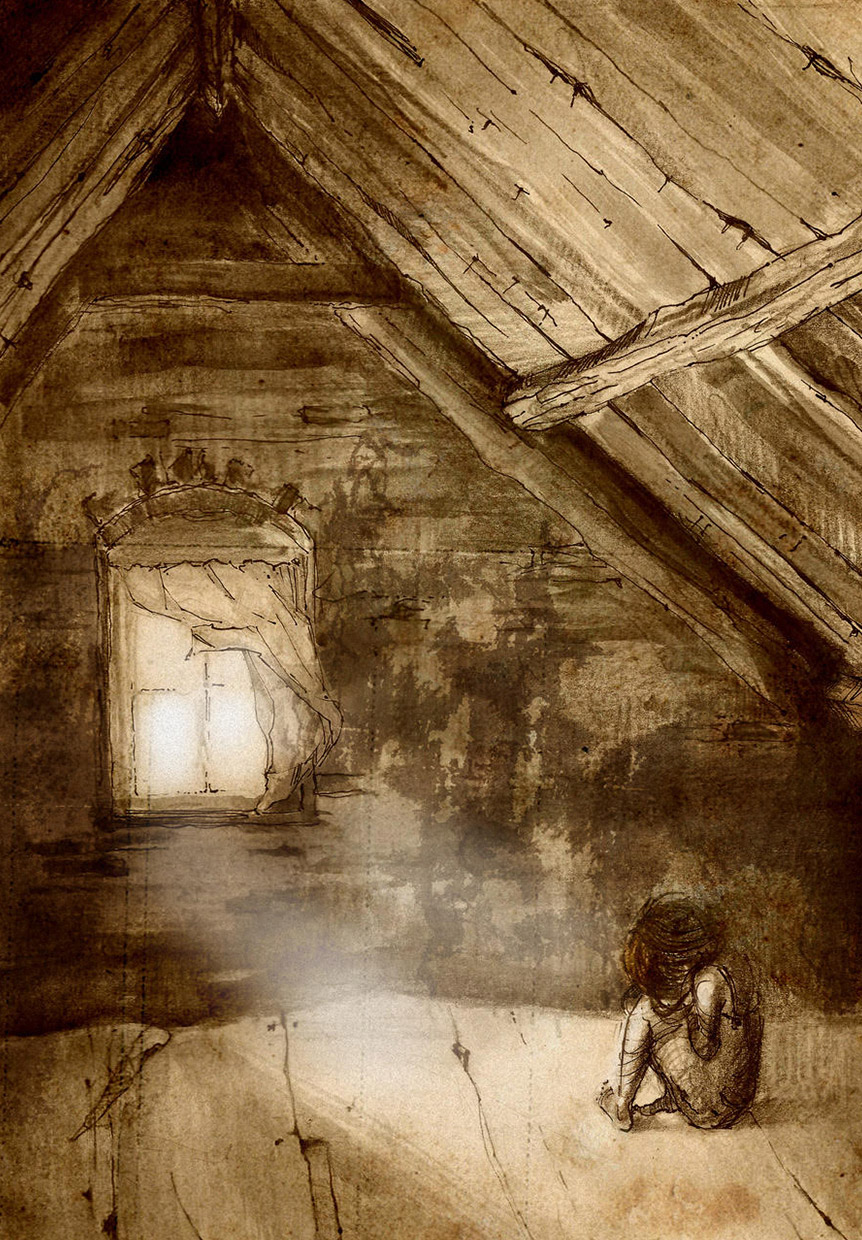 The Saltamontes Chronicles
It is the year 1717, and a pirate ship sets sail on its last, fateful journey.
Its captain, Samuel Bellamy, is on a mission – to capture all the world's gold and lay it at the feet of his beloved Maria – but when a monster storm breaks, his dreams are shattered and all the treasure is lost to the depths forever.
Not all … washed up on the shoreline, some of the precious cargo is spirited away by a mysterious group of people and finds its way to Italy where, two centuries later, its magical powers are discovered by two teenage boys looking for love and adventure.
But will they understand how to control the forces unleashed by the ghosts of the past? Will the treasure help them in their quest for knowledge or will it destroy them, like it did Samuel Bellamy?
Action-packed, magical and life-affirming, the Secret Brotherhood is the second book in the Saltamontes Chronicles trilogy. Join Adam and Alex as they go on a new journey, this time into another world that you never knew existed.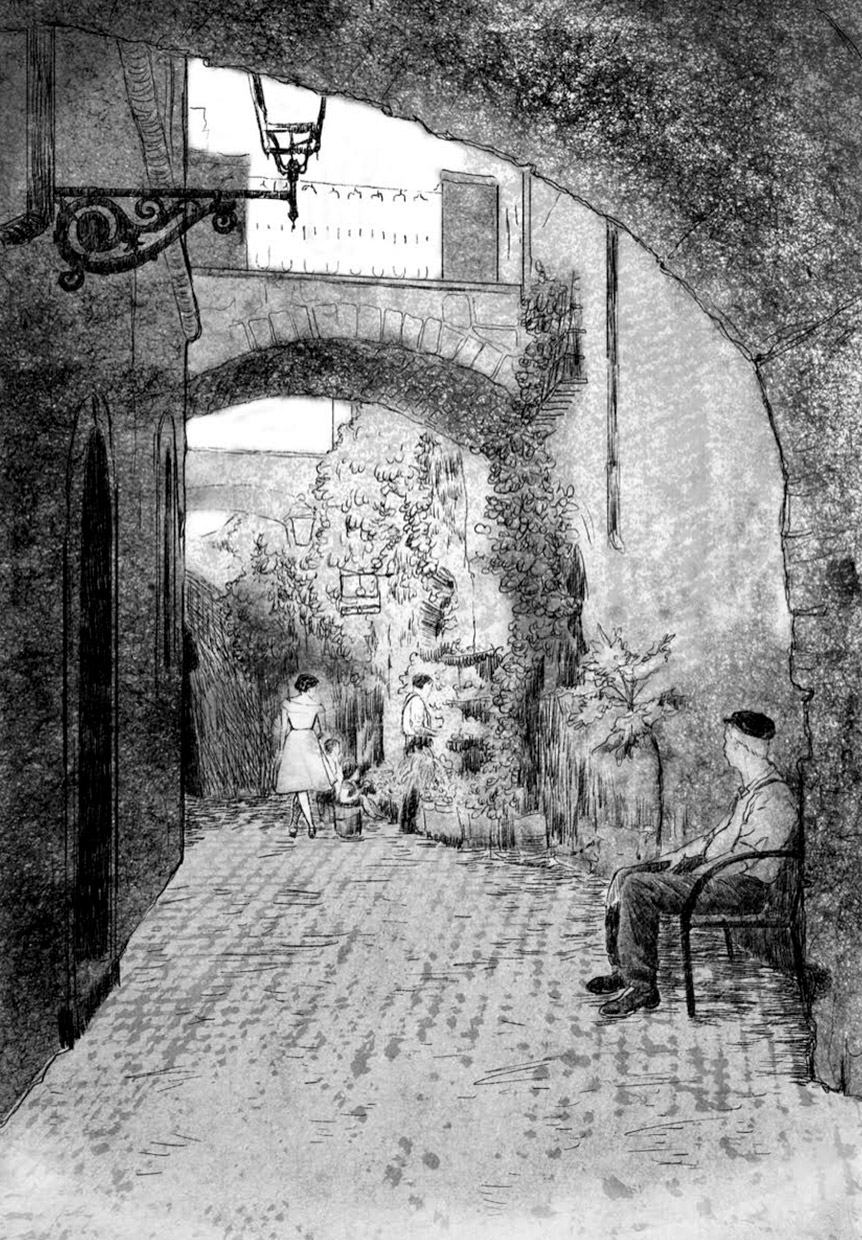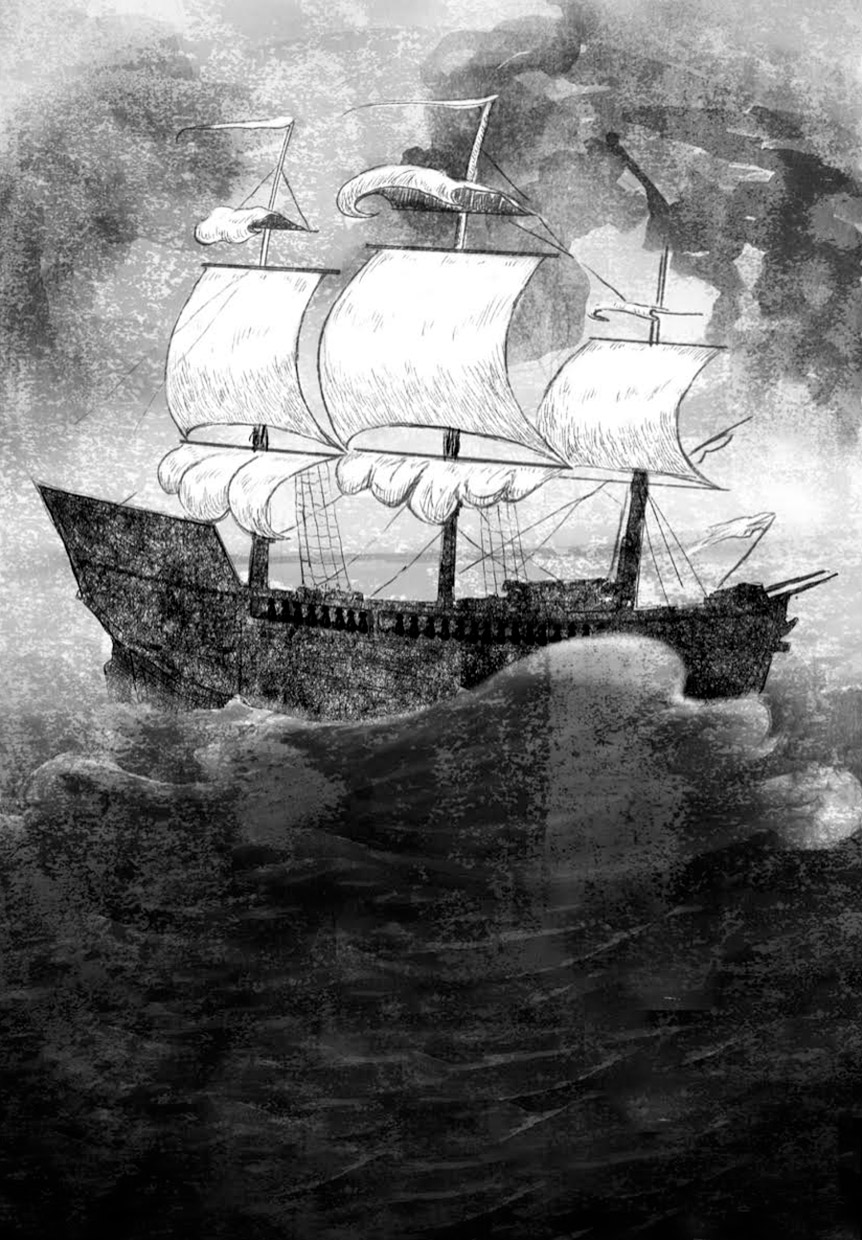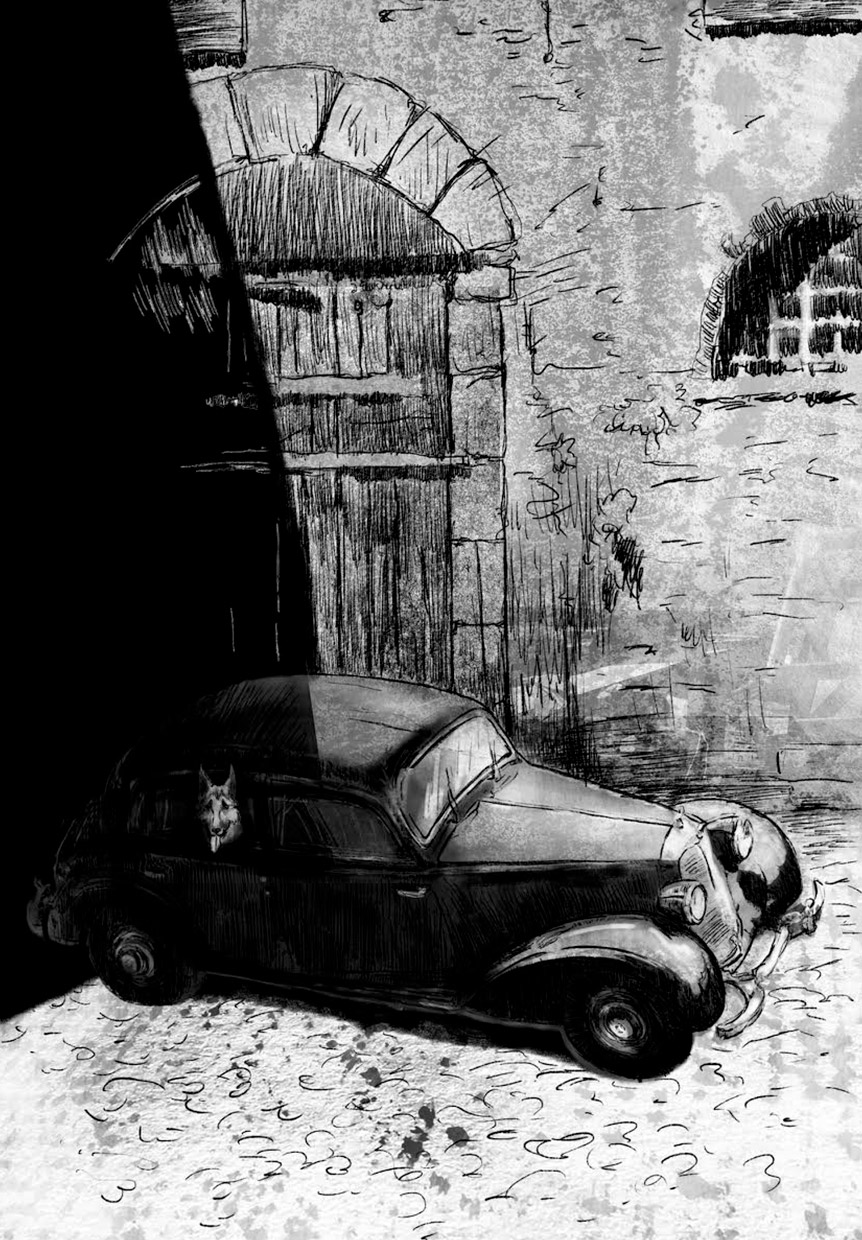 The Saltamontes Chronicles
Weird things are going on at Chiara's home in Tuscany. Strange people in old-fashioned robes turn up at odd times of the day, only to disappear equally mysteriously. The basement holds a treasure trove of magical objects that Chiara isn't allowed to see. Grandpa Adam is definitely hiding something.
So when Leo arrives for the summer holidays, Chiara sees her chance to do some detective work. Little does she suspect, though, that shy Leo holds holds the key to a mystery far deeper than she could ever have imagined.
Together they embark on a journey that takes them far beyond the secrets at the house to lands both real and imagined, where they meet ghosts from the past but also familiar faces from the future. How are they all connected? And what does Grandpa have to do with it all?
In the final part of the Saltamontes Chronicles trilogy, come with Chiara and Leo on the most exciting adventure yet, as the mysterious Brotherhood finally reveals its most closely-guarded secrets and you too can learn how to unlock the door to a New Life.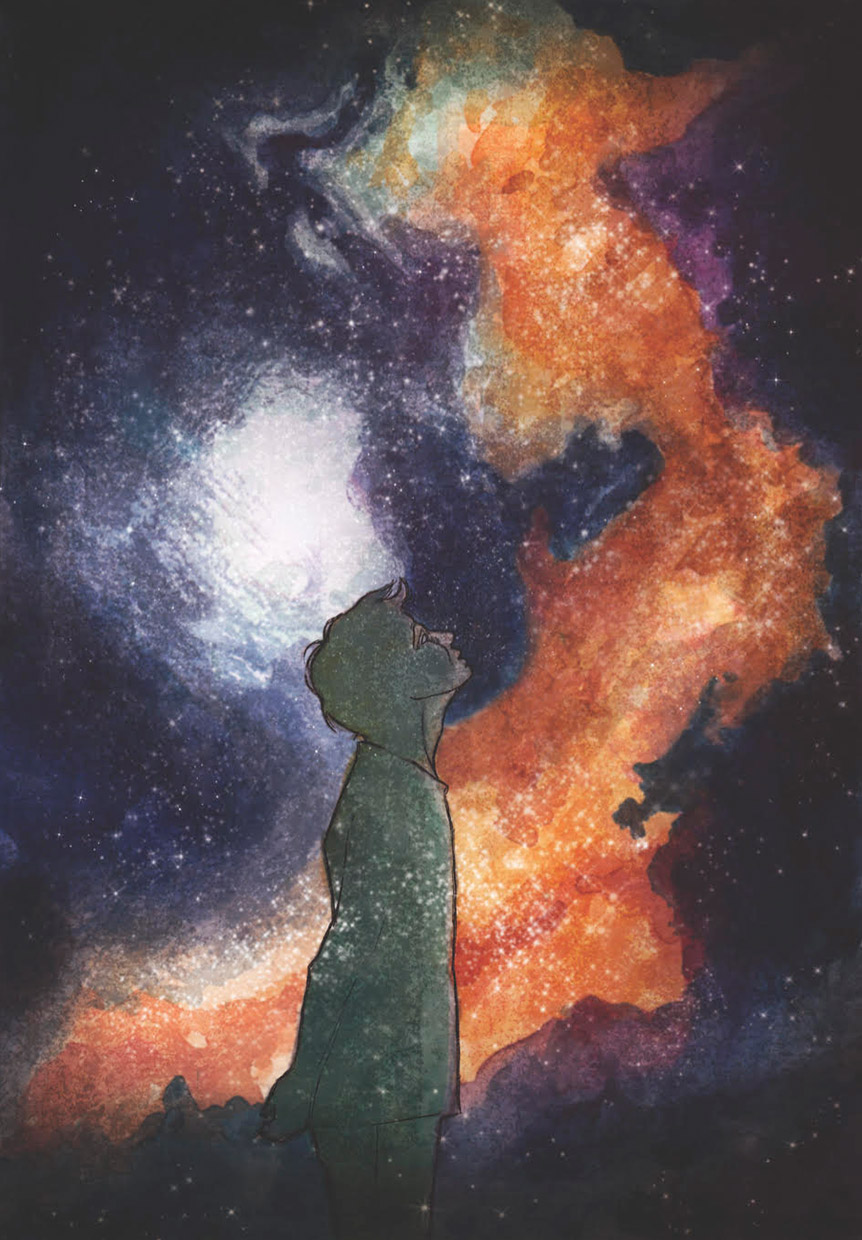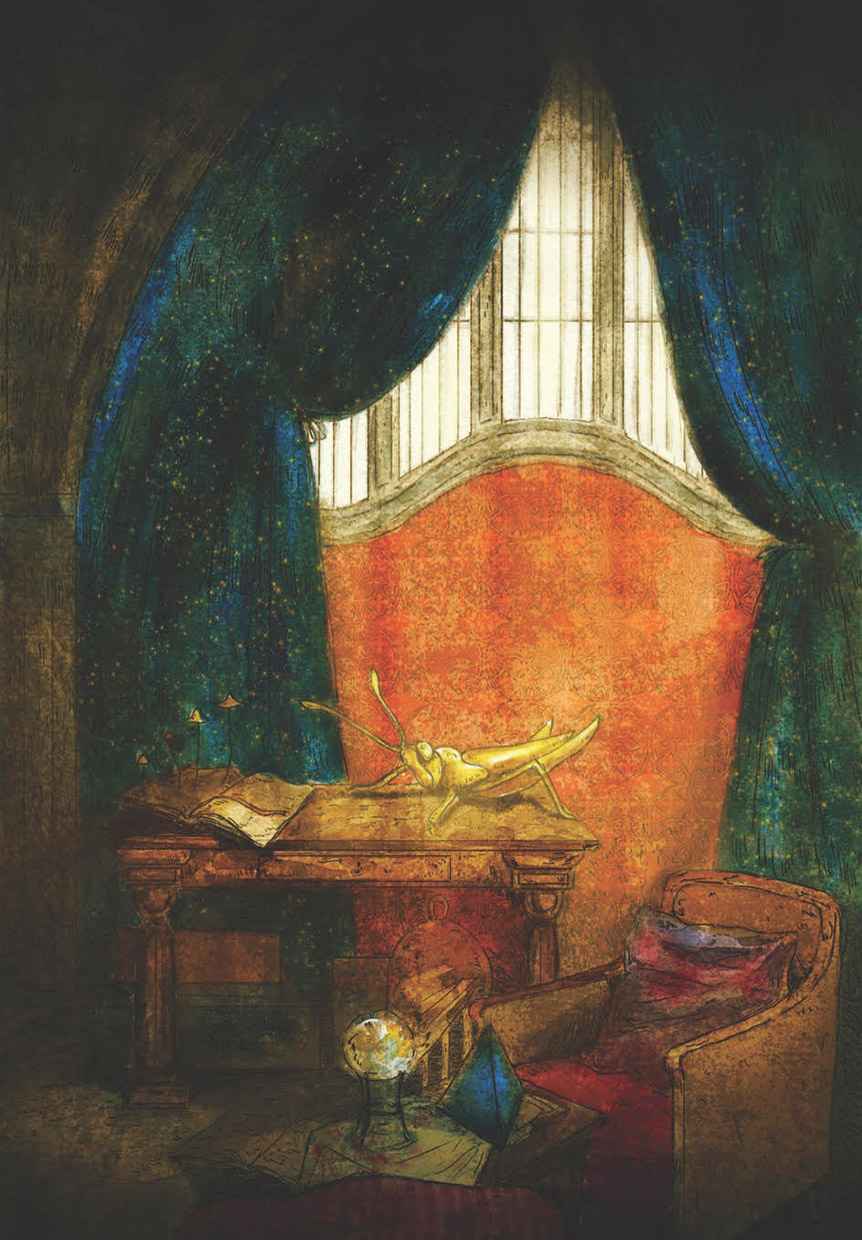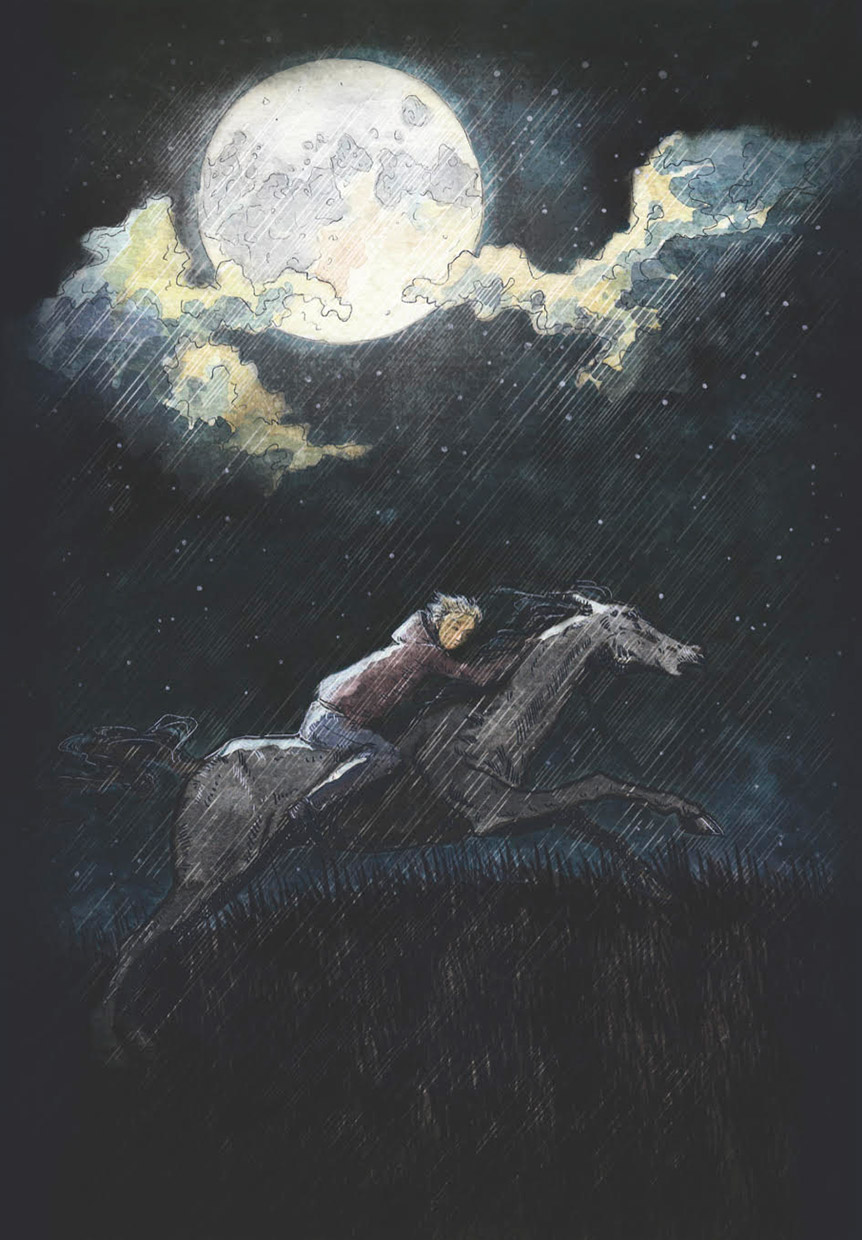 Katarzyna Garbas
Wonderful trilogy 💗 I'd recommended for all ages, really makes you think and manages to kind of sneak in values that should be priorities for every human being 💝
Szy Mon
You really know how to get kids' imaginations going in a positive way and that's great and the most important thing these days because they're the future ✌️thank you 😉
Hanna Stoińska
I bought it for my grandchildren but read it myself first. It really is for everyone in the family – children, their parents and grandparents will all relate to something. Recommended.
Marcin Mira
Hello, I'm 44, I read a lot, I'm a welder and a former shipyard worker so not exactly what you'd call a shrinking violet. But I can say straight up that your Saltamontes trilogy is a really charming story that's also educational and can teach you a lot about life. What an amazing mind you must have to have thought all that up… incredible… best regards and thank you.
Wiktoria Gieczańska, grade 1a, junior high school
When I read your book, I had the feeling that the events in the book had something to do with me.
Anna Maria
A fantastic story to make into a film 😊
Wacek Barnak
Amazing, totally different, totally absorbing trilogy for anyone, whatever their age. A brief respite from the daily grind, and it stays with you forever.
Elżbieta Łaska
Our politicians could do to read these books ❤️
Renata Krzemińska
I bought the series for my daughter but thought I'd read them first and I just loved them! Especially since I'm one of those people that gets put off by books with lots of pages. They just sucked me in and I have no idea how I managed to get through them so quickly. Thank you!!!😉 Now I've got the book reading bug 😍
Tomek B., junior high school student
Your book's so amazing, yours is the only book I've ever read to the end.
Wioletta Frank
Hello, I'm a primary school librarian. I bought the Chronicles as a Christmas present for my daughter. An amazing story. Please could you tell me if I could put some excerpts from your books on the school library webpage. I'd be very grateful if you could write back and tell me. With admiration and all good wishes, Wiola Frank
Wiktoria Zielińska 6B (Stepnica)
Not only me, but my mum as well got totally engrossed in your book.
Adam MacSwan
Early this morning I finished the third book in the Chronicles series. Congratulations on the idea, your imagination and your success. Over the years I've read a lot of books for children and teens (I started out reading them to the children, and then they brought me the ones they liked). My wife, who's the librarian in a rural school, brought me the Saltamontes Chronicles – it's their latest purchase.
I very much like your book, and I've read a few in my time. It's a real shame my kids are grown up and didn't have the chance to read it when they were small.
Kamila Nogal
My son read two books in one day (and a night) and couldn't get up for school this morning 🙈
Krzyś Soroka
I wish there was a door to the Saltamontes Brotherhood under my house.
Artur Kędziora
I love this trilogy. I have it and I've read it all. It's amazing and I could read it again and again 😀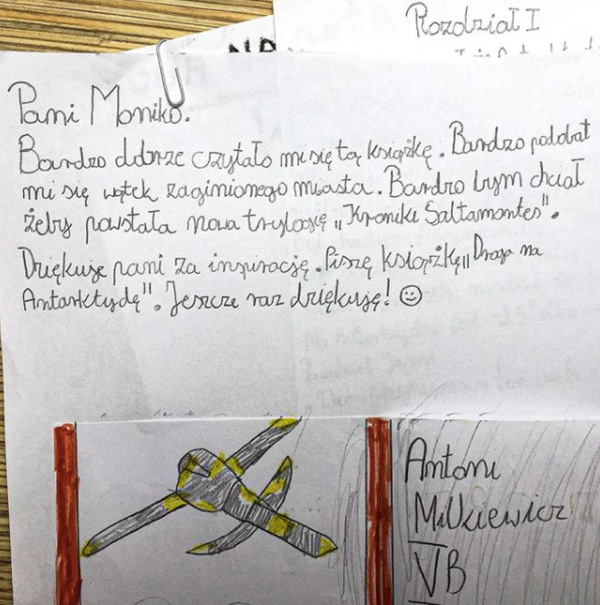 The book was a really great read. I really liked the bit about the lost city. I really hope there'll be another Saltamontes Chronicles trilogy.
Thank you very much for the inspiration. I'm writing a book called The Road to Antarctica. Once again, thank you! 🙂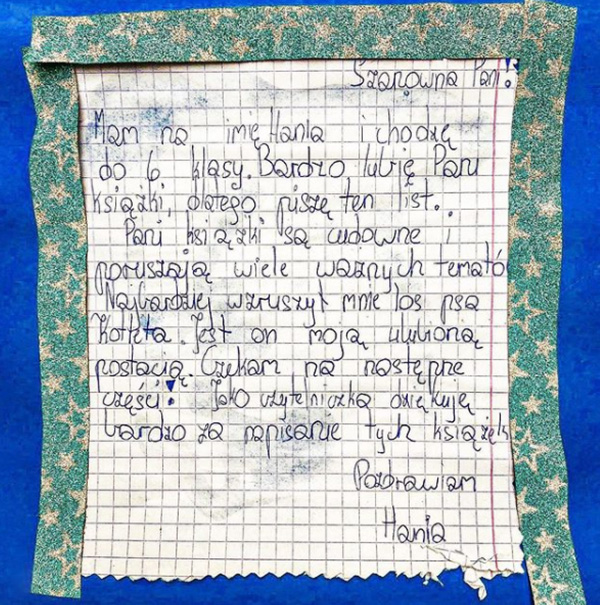 My name's Hania and I'm in Year 6. I really like your books, so that's why I'm writing this letter.
Your books are brilliant and cover lots of important topics. I cared most about what happened to Meatball the dog. He's my favourite character. I'm looking forward to the next parts! As a reader, thank you very much for writing these books.
Sincerely,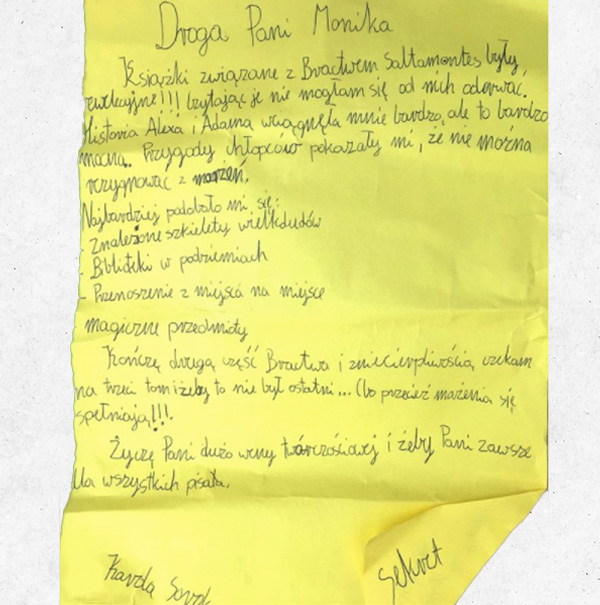 The books about the Saltamontes Brotherhood were amazing!!! I couldn't put them down. I got really, really involved with Adam and Alex's story. The boys' adventures showed me that you shouldn't give up on your dreams.
What I liked best were:
the giant skeletons
the underground libraries
moving from place to place
the magic objects
I'm finishing the second part of the Brotherhood and am looking forward to the third one and hoping it won't be the last… (because dreams do come true, don't they!!!)
Wishing you lots of creativity and hoping that you'll keep on writing forever.
Newsweek Polska
"The Saltamontes Chronicles – Escape from Darkness" – a book that will be a childhood dream come true.
Olivia
"The Saltamontes Chronicles" – in an unusual setting, the heroes experience adventures and dilemmas important to teenage readers.
Agrafka
Books that have delighted and engrossed their readers right from the first words.
Just Read
I love writers who care about young readers' psyches.
Głos Szczeciński / Informator Kultura
A fascinating novel full of adventures.
Super Express
A story for the whole family.
Prestige
The book has a huge crowd of fans in Poland and abroad.